The Total Non-farm Payrolls data made another solid print for the month of July 2016, leading to the assumption that all is good with employment in the U.S: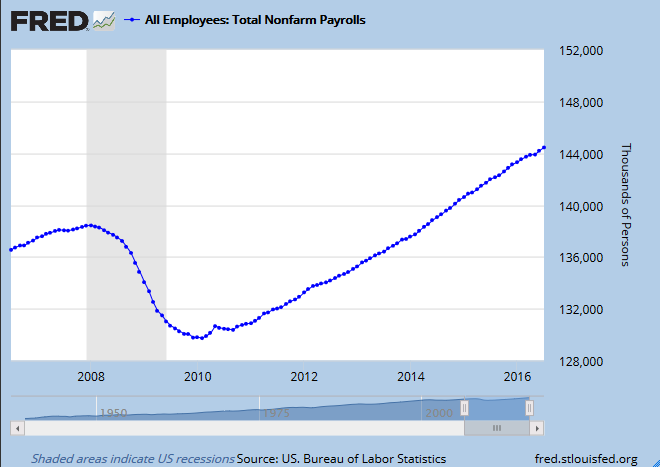 Similarly, if we examine the countrywide Civilian Unemployment Rate, we also get reassuring signs: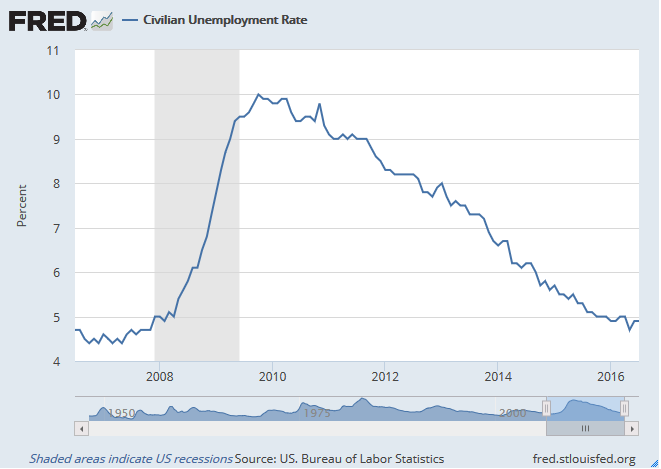 However, if we dig deeper and examine the per-state unemployment rates for 52 U.S states from the Bureau of Labor Statistics, a very different picture emerges: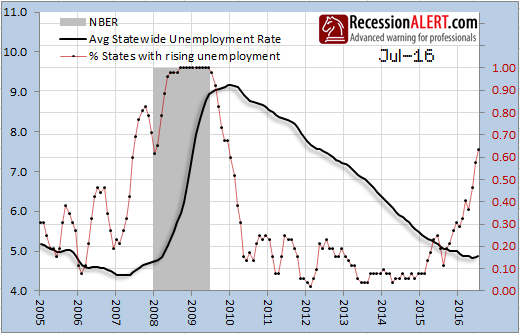 The average state unemployment rate seems to be putting in a bottom, a less flattering picture than that painted by the nationwide unemployment rate. But the real surprise comes from the percentage of 52 US states that have rising unemployment, which shot to over 60% for the month of July 2016. The last time this rose to above 60%, was six months before the economy peaked in 2008.
The chart below shows all prior occasions the percentage of U.S States with rising unemployment went above 60%. We see that the percentage of US states with rising unemployment is an excellent proxy for the probability of US recession: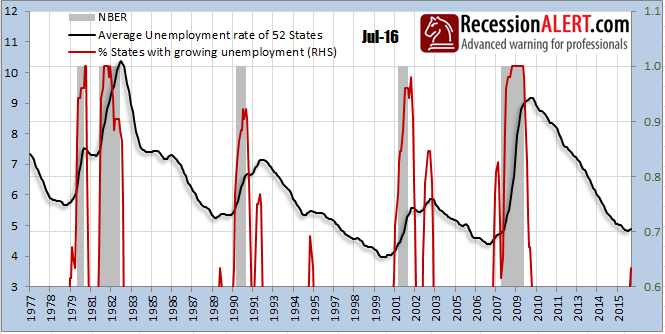 It is clear some close attention is going to have to be paid to this metric over ensuing months. Whilst the national rolled-up unemployment figures are not showing signs of stress, it is quite clear that stresses are building up when examining the individual state data.
The percentage of U.S states with rising unemployment is but but one of 21 indicators we use for our Long Leading US Economic Index.