These are extracts compiled from our monthly World Economy Report that comes standard with a RecessionALERT annual subscription:
It does not matter which way you look at it – the global economy has rebounded into growth territory from which surely could have been classified as a World Recession a few quarters ago. We can see this from the percentage of countries posting positive quarter-on-quarter GDP growths: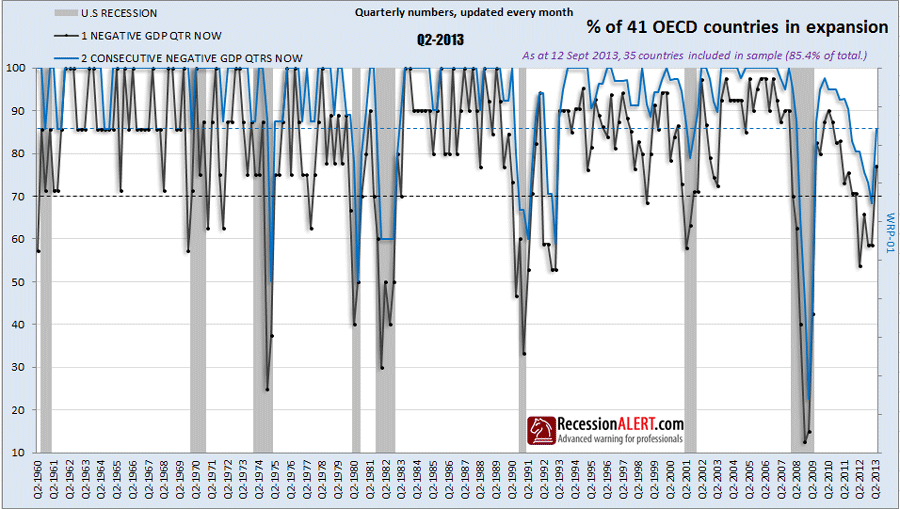 …as well as the percentage of countries with positive Leading Economic Indicator growths: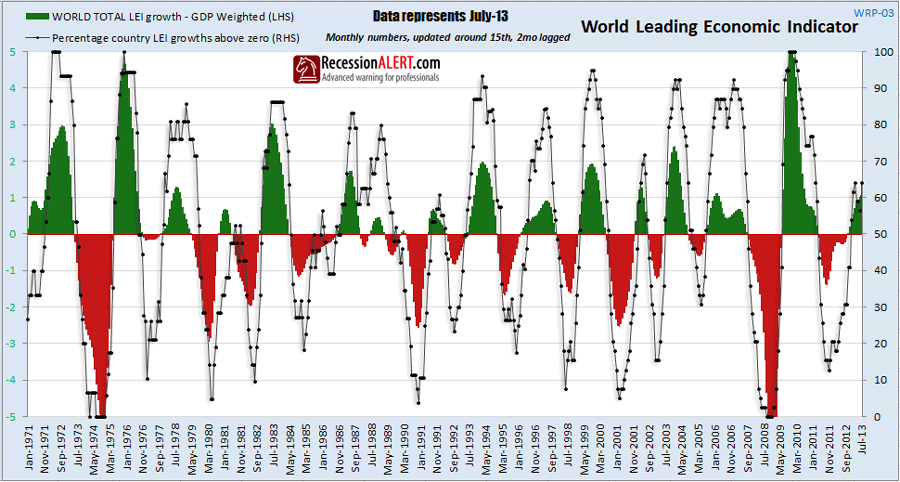 EXTERNAL PUBLISHERS NOTE : BELOW CONTENT COPYRIGHTED – LINK YOUR READERS HERE TO COMPLETE THE ARTICLE.
When we examine World Economic Activity, compiled from Trade Volume (imports and exports) and Industrial production figures, it appears this is a "Tale of Two Cities" with the Advanced (US, Europe, Japan) economies powering ahead:


…and the Emerging Bloc (Emerging Asia, Central & Eastern Europe, Latin America, Africa & Middle East)seemingly recently sinking into contraction:


Future economic growth indications hint that this condition is likely to persist for a while: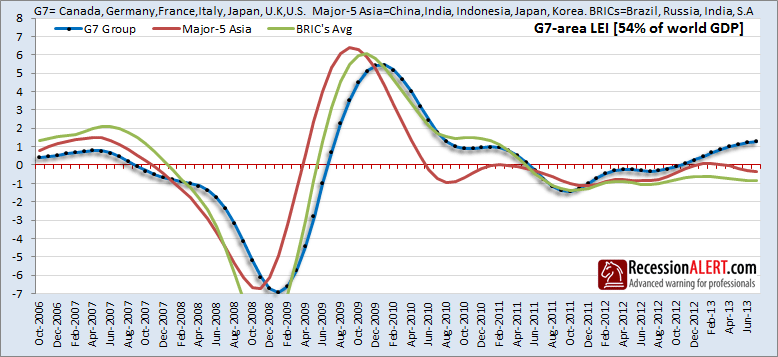 The question here is do the emerging economies pick up from a tailwind created by the growth of the Advanced economies or is this just an unhealthy divergence we are witnessing?