An analysis of Google global search volume for the term "recession" reveals a promising new recession indicator that nailed the official NBER start of the 2008 great recession to within 2 week lag of its peak.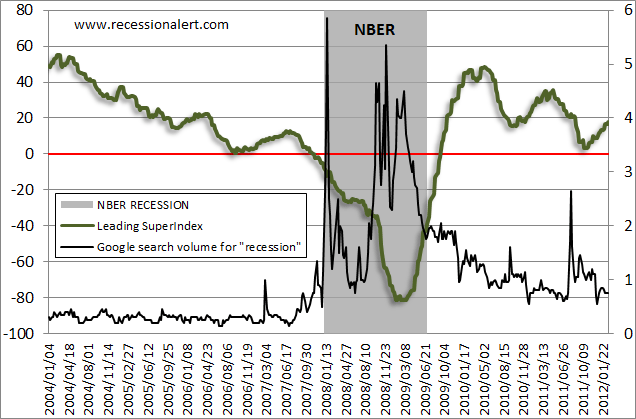 It is also interesting to note the spike in mid-to-late August 2011 (around the time the SP-500 bottom that was forming), and subsequent fall in the SuperIndex around the time new recessionary fears peaked.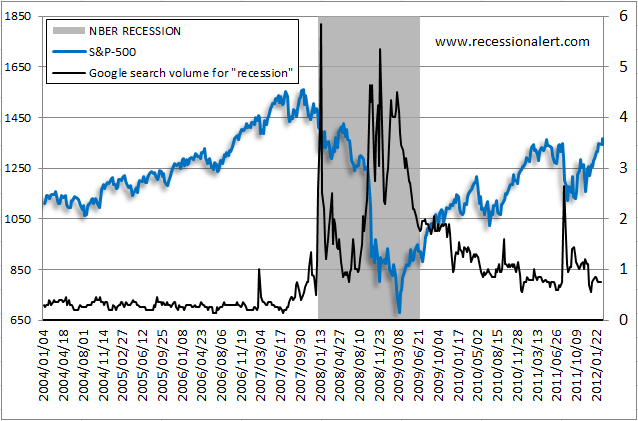 It is unfortunate we do not have history going further back on this indicator but it looks very promising as a "fear gauge" worth monitoring from now on.